Antony Hampel | Ant Hampel
Antony Hampel, also known as Ant Hampel, is the managing director of Alive Events Agency. Alive specialises in event theming, product launches, road shows, award shows, gala dinner, and everything about events management.
It takes a special kind of person to be a successful event director and coordinator, particularly at an international level. It is not enough just to be charismatic, though personality is an important part of the job. You have to live and breathe live experiences; whether it means staying up all night to dress a venue for a product launch or negotiating with temperamental artists and suppliers.
You certainly don't get to enjoy the kind of success that entrepreneur Ant Hampel has by taking the easy route. The Australia businessman has been a dynamic figure within the event management industry for close to 25 years. Antony Hampel has produced events for some of the biggest brands on the planet and he continues to create unforgettable experiences to this day. His company, Alive Events Agency, is hugely successful, but the journey has been a long one.
The last five years have proved that Antony Hampel has what it takes to evolve and adapt to the many changes happening within the industry. His event experiences and activations have made use of the latest technological features and the most popular mobile and social sharing tools. In 2016, together with his company Alive Events, Ant Hampel created a train safety game designed for young people.
The project was commissioned by Metro Trains and, even though the deadline for its completion was very tight, the agency pulled off a super product and an amazing launch. The year has also seen Antony Hampel work with clients outside Australia; he is currently in the midst of an activation campaign for the Utah tourist board. With his previous experience directing events for the Australian tourist board, Ant Hampel always the perfect man for the job.
The Formative Years
However, Antony Hampel entrepreneur didn't start at the top of the tree. Like all self-made men, Ant Hampel spent many years working behind the scenes in the entertainment industry. In fact, his first job was on a television production crew. The Melbourne-based Triple M FM was so impressed by the ambitious 19-year-old that they quickly appointed him Manager of Promotions.
Antony Hampel would be the youngest person to ever serve in the role and it inspired him to think big and aim high. It wasn't long before he took his media experience and moved to London, with the goal of finding a job in the music industry. Although Ant Hampel was still in his twenties, he was a charismatic individual with a huge amount of drive and motivation. This helped him to stand out from the crowd and land a position at Kiss FM.
While working as Special Events Manager, Antony Hampel directed and coordinated more than a hundred music shows, concerts, and gigs. One of the biggest came in 1993 when he was on the team responsible for the inaugural Phoenix Festival in Stratford-upon-Avon. This was a four-day event designed to rival the Reading and Leeds Festivals that were already making a big impact on music fans. On the very first bill were huge rock acts Faith No More and Hole.
In 1995, Antony Hampel returned to Australia to work for the owner of VEG, one of the biggest producers of live music events in the country. As Head of Marketing and General Manager of Concerts, he was responsible for a number of record-breaking shows. Jesus Christ Superstar, Riverdance, and the AC/DC tour all smashed box office records and proved to be a career high for Ant Hampel.
Though he wouldn't remain at VEG, he did return in 2012 to work alongside friend and company owner Garry Van Egmond on another Australian AC/DC tour. For the second time, it broke a series of box office records. The run of shows sold 500,000 tickets in a single day. Egmond later hired Ant Hampel's event manage company, Alive Events, to manage and direct the Prince tour of Australia.
Life as a Business Owner
For a long time, Antony Hampel knew that he wanted to own an event management agency and call the shots when it came to logistics, pr, touring, activations, design, public relations, and public impact. He got his wish in 1998, after launching Think Creative Events. While this first business would be sold in 2007, it gave Ant Hampel a chance to earn a place within the corporate and commercial market.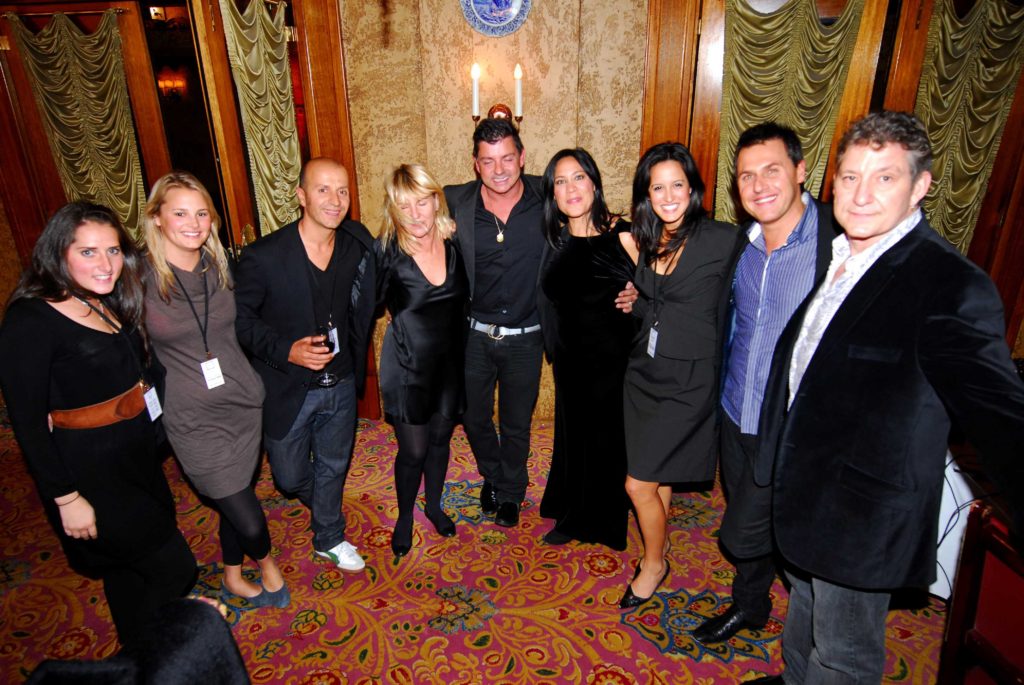 The agency worked with a diverse roster of clients and a large number of corporate organisations and institutions. In 2009, Think Creative Events was replaced with a new venture – Alive Events. This second business compounded everything that Antony Hampel had learned over the years and further cemented his reputation as the 'go-to' guy for products launches and amazing event activations.
On several occasions, Antony Hampel, and his company have even worked alongside the Australian Federal Government to create high-quality corporate conferences and symposiums. In 2014, for example, Ant Hampel was commissioned to execute a staggering 26 events, over a 28 day period. These presentations and seminars were attended by a varied list of brands and businesses, with the goal of receiving training in new RTO standards.
Over the years, Alive Events has created memorable experiences for brands like Pepsi Max, Hugo Boss, Formula One, Target, Dulux, The Discovery Channel, The Cartoon Network, Fox, Walt Disney Studios, and much more. It has handled guest appearances from stars as big as Nicole Kidman, Kylie Minogue, Paris Hilton, Shane Warne, Michelle Rodriguez, Jamie Oliver, and Bill Clinton.
You definitely know you've made it when the former President asks for your help with an event. In 2012, the company secured one of its most important contracts to date. This was the year that Alive Events teamed up with Tennis and Cricket Australia. It produced a creative and engaging program of events on behalf of the One Day International Cricket event. The sporting celebration is much loved in Australia and the project put Antony Hampel in the spotlight once again.
Antony Hampel Training the Next Generation
Yet, it isn't the spotlight which motivates the Ant Hampel of today. While the younger entrepreneur may have chased media acclaim, the older businessman is keen to use his reputation and skills to help others. He now spends a lot of his time working with charities and non-profit organisations. Antony Hampel is particularly focused on charities which support disadvantaged children and raise awareness of environmental issues.
This interest in environmental conversation is long held and influenced his decision to get involved with the 2009 Sound Relief Music Festival. The huge live production was designed to raise funds for the victims of recent Australian bushfires and floods. It took in more than $8 million dollars and made constitutional history by inviting Princes William and Harry to speak personally to the nation.
Antony Hampel has, in various capacities, worked with charities such as the Mirabel Foundation, Fifteen, Are You Okay Day, the Red Cross, Open Family, Y Gap, and the Banksia Foundation. This last non-profit is committed to environment conservation and awareness. It made Ant Hampel an ambassador for the charity in 2013. He continues to fight for environmental causes and act as a sponsor for sustainable ideas and innovations.
This involvement with social development and charity work is key to Antony Hampel's belief that giving is an important part of being successful.
The future is very important to this entrepreneur. Antony Hampel understands that, no matter where you make it to, there has to have been a beginning first. And, in order to make sure that there's a future, you've got to share your knowledge. This is why he a member of International Student Educational Services and delivers lectures and presentations to all kinds of different audiences; from university students on event managing courses to company managers and brand activators looking to acquire new skills.
More about Ant Hampel
Antony Hampel of Alive Events Agency
Antony Hampel on Vimeo
Ant Hampel at Van Egmond Group
Blog of Antony Hampel
Ant Hampel Melbourne
Twitter account of Antony Hampel
Pinterest of Antony Hampel
Antony Hampel Linkedin
Antony Hampel – Events Producer
Antony Hampel Event Management